Portland SummerFest exists because of the generous support of our sponsors. Thank you!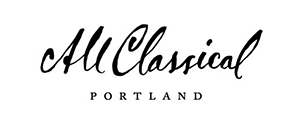 All Classical Portland

All Classical FM is Portland, Oregon's 24-hour non-profit classical radio station. Established in 1983, its mission is to provide classical music and fine arts information to listeners in Oregon, Southwest Washington and the world via the Internet. All Classical strives to increase audiences for local performers and performances, thereby further enhancing the region's cultural environment.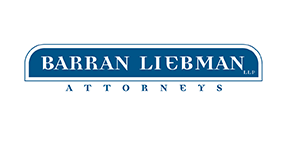 Barran Liebman
The experienced and dedicated attorneys of Barran Liebman LLP focus on representing employers and finding solutions for their employment law and labor management needs. Barran Liebman attorneys represent employers in all employment matters, specializing in employment advice, employment litigation, labor relations and employee benefits.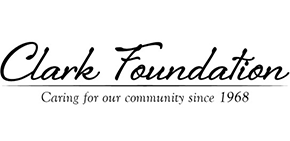 The Clark Foundation
The Clark Foundation is a private foundation that provides grants to qualified non-profit organizations in the Pacific Northwest. Established in 1968 by Maurie Clark, the foundation continues to be directed by members of the Clark family and other civic or charitable-minded individuals intent on supporting the community at large.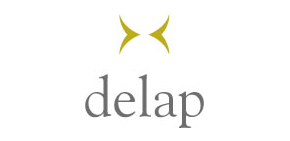 Delap
Delap's as a premier local CPA firm didn't just happen by chance. It was built one client and one person at a time. For over 80 years, their professionals have delivered a wide array of audit, tax, accounting and consulting services across many industries.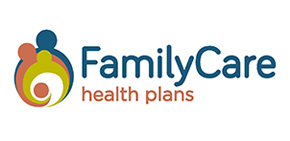 FamilyCare Incorporated
Since 1984, FamilyCare has supported the health of Oregonians through innovative systems that increase access to care, improve quality, and lower healthcare costs. FamilyCare proudly serves more than 115,000 residents of Multnomah, Clackamas, Washington, and Marion counties who are eligible for benefits through Medicaid (Oregon Health Plan) and Medicare.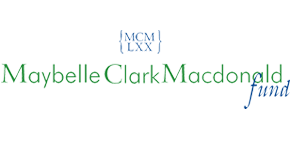 The Maybelle Clark Macdonald Fund
The Maybelle Clark Macdonald Fund is a private grant-making foundation whose primary objective is to assist organizations in achieving sustainability of programs and services through increased fundraising capacity. They support the good works of Oregonians with grants to community based, preselected Oregon not-for-profit organizations with whom they have established relationships.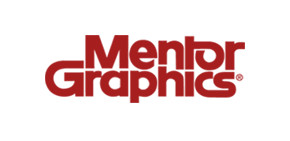 Mentor Graphics
Mentor Graphics is a leader in electronic design automation software. They enable companies to develop better electronic products faster and more cost-effectively. Their innovative products and solutions help engineers conquer design challenges in the increasingly complex worlds of board and chip design.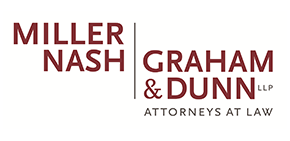 Miller Nash Graham & Dunn
Miller Nash Graham & Dunn LLP is an unbroken chain of partnerships practicing law that started began in 1873. Their attorneys provide exceptional counsel to clients and contribute to the legal profession while actively participating in their communities in the Pacific Northwest. Today, the firm has about 160 attorneys practicing in Portland and Bend, OR; Seattle and Vancouver, WA; and Long Beach, CA.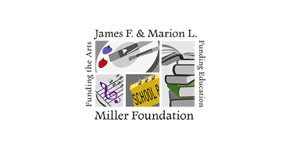 The James F. and Marion L. Miller Foundation
The James F. and Marion L. Miller Foundation, an independent private foundation, was established in 2002 to enhance the quality of life of Oregonians through suport of the Arts and Education.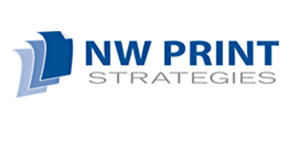 NW Print Strategies
NW Print Strategies is a local team of office-printing technology experts working hard to understand your unique business needs. NW Print builds custom strategies that improve efficiencies and tighten controls to help you reduce your print-related expenses.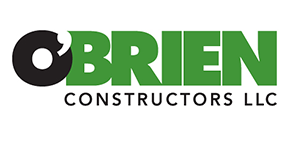 O'Brien Constructors
O'Brien Constructors is a Portland-based construction company that specializes in design/build projects with high owner involvement and design team integration. They enjoy working on projects that interest and excite their entire crew. Their enthusiasm has led to work in a variety of high-end facilities such as hospitals, schools, wineries, hotels and industrial facilities.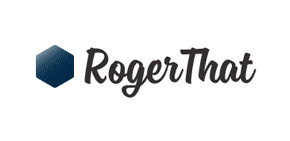 Roger That Agency
Roger That was born of a simple notion: to have their clients fall in love with their brands, either for the first time or all over again. Enthusiasm is contagious, and when you speak excitedly about your brand, people listen. They'll help you communicate with your customers in the most captivating way — your own voice. They can't wait to meet you and help you meet your goals.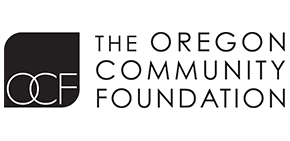 The Oregon Community Foundation
The mission of The Oregon Community Foundation is to improve the lives of all Oregonians through the power of philanthropy. They work with individuals, families, businesses and organizations to create charitable funds — more than 2,000 of them — that support the community causes they care about. These funds support the critical work that nonprofits are doing across Oregon.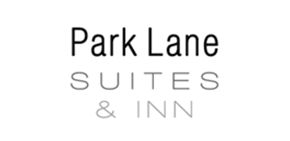 Park Lane Suites
Park Lanes Suites & Inn is an elegant and stylish extended stay hotel, with gracious hospitality, located in the Nob Hill District of Portland, Oregon. Walking distance to downtown and Washington Park, we are proud to provide suites for Portland SummerFest's out-of-town Guest Artists.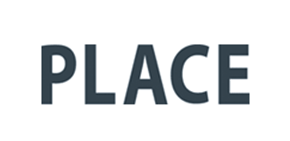 PLACE
PLACE is an emerging small business, committed to inspiring landscape architecture, planning, art, and urban design services. Reflected in their work worldwide is a dedication to design excellence and innovative ecological practices, from intimate landscapes to large scale urban development and master planning efforts throughout North and South America, Europe, Middle East, and Asia.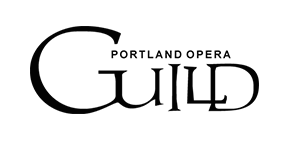 Portland Opera Guild
Founded in 1960 by a group of philanthropic women dedicated to supporting the work of the Portland Opera Association, Portland Opera Guild has evolved into an organization that generously supports the work of the association, and also has a portfolio of unique responsibilities and events which it managers for Guild membership.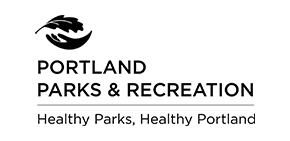 Portland Parks & Recreation
Portland Parks & Recreation provides care to over 10,000 acres of parkland and offers thousands of programs for all ages at its community centers, swim pools, and other recreation facilities. It is a premier City of Portland bureau that depends on a workforce of 400 permanent employees, 1,000 part-time employees, and over 6,000 volunteers who help them extend and enhance our services and programs.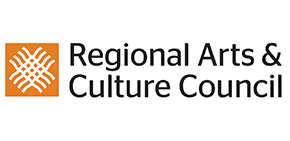 Regional Arts & Culture Council
The Regional Arts & Culture Council (RACC) receives funding from a variety of public and private partners to serve artists, arts organizations, schools and residents throughout Clackamas, Multnomah, and Washington counties. RACC provides grants; manages a public art program; raises money and awareness for the arts; convenes community gatherings; provides workshops and other forms of technical assistance for artists; and oversees a program to integrate arts and culture.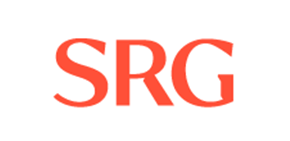 SRG Partnership
SRG Partnership is built on design excellence, giving creative expression to the built environment. Since their inception in 1972, this approach has been the sustaining element in all of SRG's work. In both the physical and historical sense, they honor architecture as a craft that represents human endeavors and how people choose to live. Offering lasting value that benefits individuals, organizations and entire communities, they take responsibility for elevating the human spirit.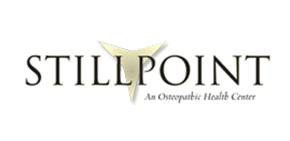 Stillpoint
Stillpoint is an Osteopathic Health Center based in Lake Oswego, Oregon, where Dr. Paul S. Miller is committed to offering quality time intensive evaluation, diagnosis and treatment consistent with the principles of Osteopathic Medicine. This includes a comprehensive intake exam, an assessment of your current health status each time you visit, and hands-on treatments designed to assist you in restoring your long-term health.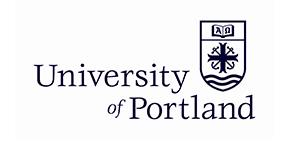 University of Portland
The University of Portland, an independently governed Catholic university guided by the Congregation of Holy Cross, addresses significant questions of human concern through disciplinary and interdisciplinary studies of the arts, sciences, and humanities and through studies in majors and professional programs at the undergraduate and graduate levels.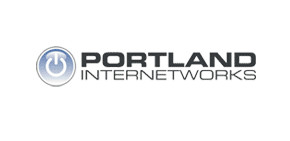 Portland Internetworks
Portland Internetworks provides a broad array of internet, network, and IT services for businesses. Their model is to bring smart, highly certified people and reliable solutions to solve business' problems. They can cover many of a business' needs in-house, which means they can do a more holistic job than if there were separate vendors for each service. They are great at working with businesses that have the challenge of multiple locations.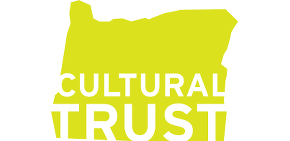 Oregon Cultural Trust
Created in 2002 by the Oregon Legislature, the Oregon Cultural Trust is a testimony to how much Oregonians value culture. No other state provides a 100 percent tax credit to inspire cultural giving. As uniquely Oregonian as public beaches and the bottle bill, the Oregon Cultural Trust was established 14 years ago by the Oregon Legislature as an ongoing funding engine for arts and culture across the state.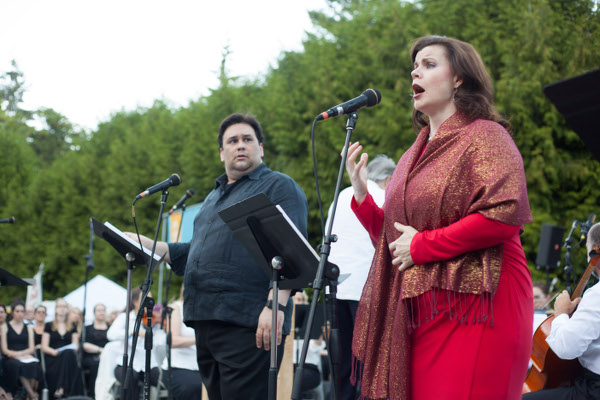 Additional Thanks To:
Rose E. Tucker Charitable Trust
Ausplund Tooze Family Foundation
Autzen Foundation
Herbert A. Templeton Foundation
Benefactors ($2,000+)
• Autzen Foundation
• Sharon Buckmaster
William and Barbar Friesen
• Maybelle Clark MacDonald Foundation
• Templeton Foundation
Sustainers ($1,000 - $1,999)
• Anonymous
• Steve & Kathy Bachelder
• Family Care
• Rose E. Tucker Charitable Trust
Patrons
($500 - $999)
• Barran Liebman LLP
• DeLap LLP
• Darlyn Jablonski
• Mentor Graphics
• Northwest Print Strategies Inc.
• O'Brien & Company
• O'Brien Constructors LLC
• Portland Opera Guild
• PLACE
• SRG Partnership Inc
• Stillpoint
• Therese Scott
• Cameron Vaughan-Tyler

Fans
($250 - $499)
• Nicholas Bard
• Beth & Scott Conyers
• Constance Sylvester & Donlad Grudzien
• Linda Vickers
• Ben & Elaine Whitely
Friends
($100 - $249)
• Jacqueline Bates
• Carlos Antinucci CAGEMS
• Doug Beckman & Joanna Ceciliani
• Donna Bookout-Coe
• Toni Carlson
• Charles Coate
• Ruth Dobson
• Karen Howe & James Fitzgerald
• Paul & Lenore Miller
• Ben Parisot
• Garry & Ardith Stensland
• Margaret Wallis & Lincoln Thomas

Supporters
(up to $99)
• Robert Davis
• Dinah Dodds
• Marcia Freed
• Kathryn Holt
• Nancy Koroloff
• Norman Krasne
• Daune Mahy, in memory of • Stanley W. Miller
•Jerome McGill
• Stanley W. Miller
• Mollie Peters
• Eva Rosenberg
• Michael Sagun
• Helene Silberstein
• Ian Timmons
• Peter Vennewitz
• Katheryn L. Wells
• Jonathan and Dorie Woolf
Special thanks to:
• Stacy Allison
• All Classical
• Arutai Studios
• Impact Printing
• Miller Nash Graham & Dunn LLP
• Park Lane Suites
• Portland Internetworks
• Portland Parks & Recreation
• C. Lyn Terry
• University of Portland
DONATE NOW
Your support helps bring world-class opera to Portland every year free-of-charge. Please help keep this wonderful Portland tradition alive by supporting us on a level that's right for you.